WIFI SPEED TEST
WiFi Speed Test for Mac OS X tests the delay, download, and upload speeds of the users WiFi and Internet connection.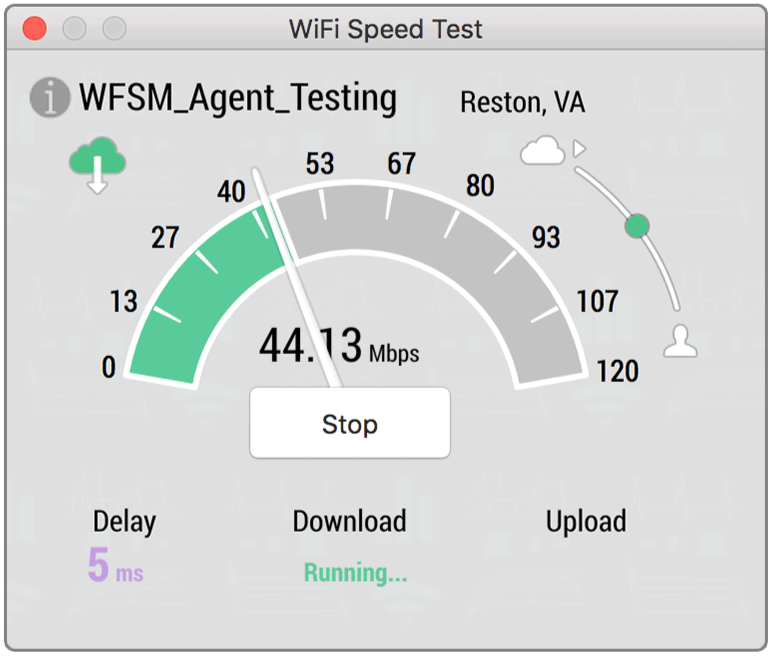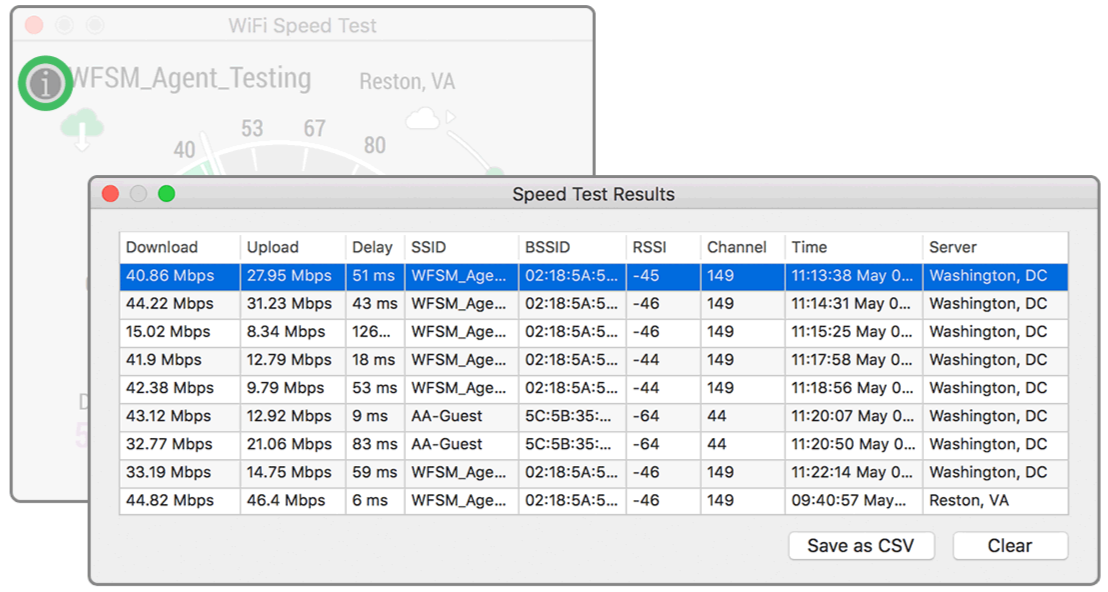 RESULTS
Test results are recorded within the app, which can be accessed by clicking the "i" button to the left.Shuffle the columns and sort columns by ascending or descending values to easily compare results.
CHANGE SERVERS
By default, WiFi Speed Test will try to connect to the fastest server available to the user. Users can choose a server by clicking on the server name from a pop up window with a list of servers.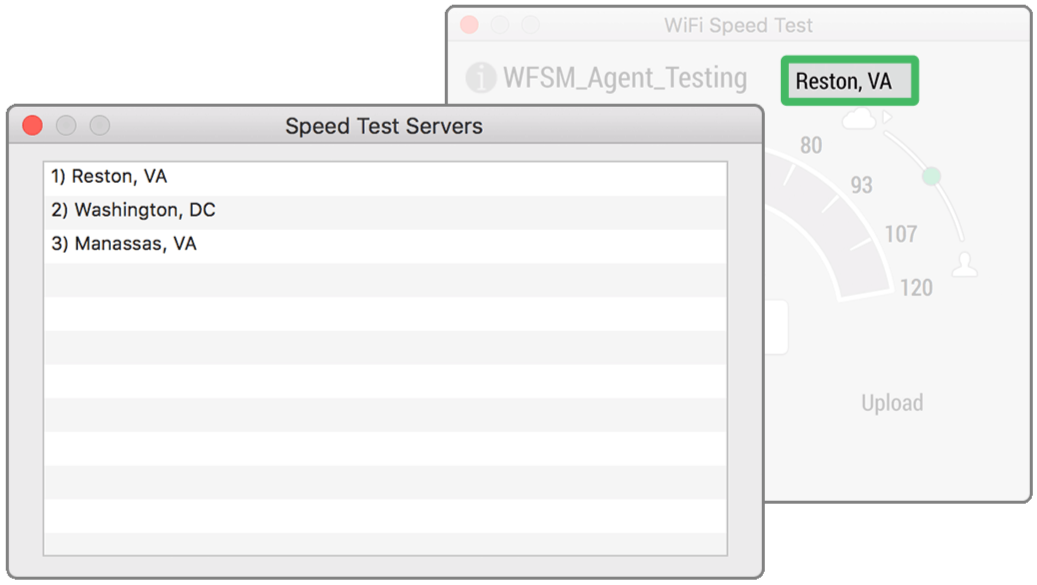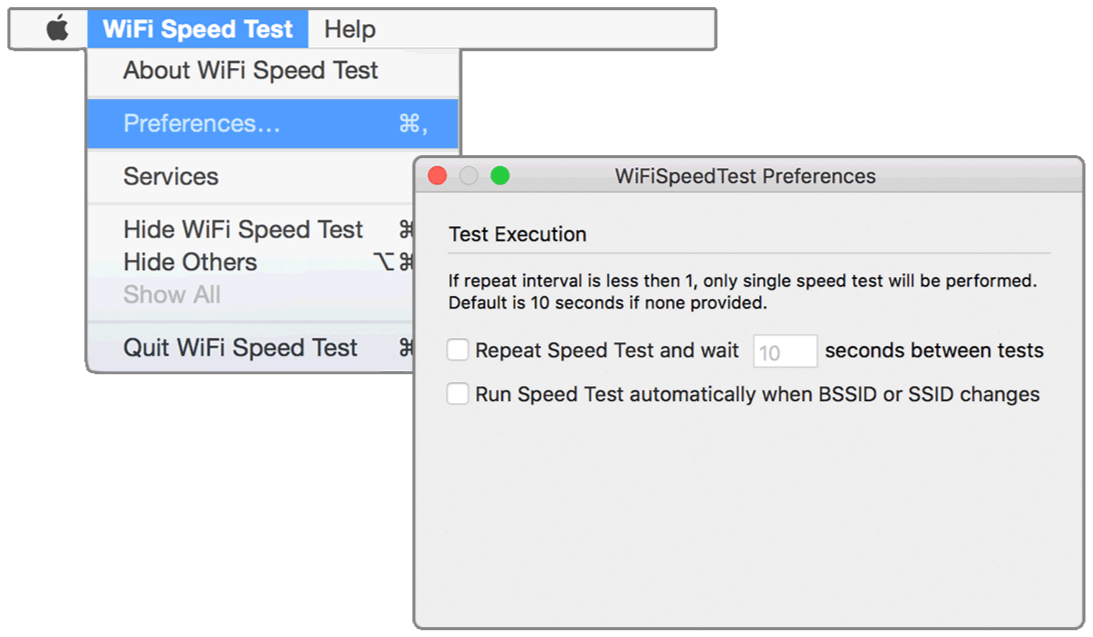 REPEAT
Continuous speed tests run with a wait time between entire test sets.
---
RUN ON CHANGE
Speed tests run as the user moves across a network, such as one with multiple Access Points or varying networks.